gaskell-l (Gaskell E-Mail Discussion List)
[General Information][Subscription][Netiquette]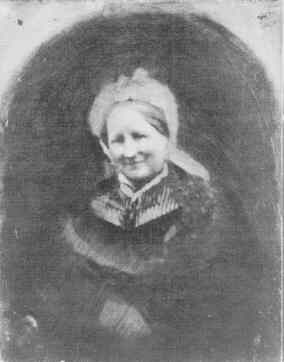 Mrs. Gaskell by Samuel Laurence (1864)

The Gaskell Society announces a new e-mail discussion list to connect its members and everyone else interested in the life and works of Elizabeth Gaskell (1810-1865). Those of you interested in related fields -- for examples, Dickens, the Brontës, industrial novels, Victorian family issues -- are invited to join this new list and contribute your notices, inquiries and information.
Go to to http://lists.creighton.edu/ and scroll down to "gaskell-l." Click on it, and follow procedure to subscribe entering your email address, and if you wish, your own password. The program will create a password for you if you do not supply one. It warns you not to supply the password you use for important, confidential matters. You will get a reminder of the password (and of being subscribed) once a month. You might never use the password, but you can use it to access archives and make changes in the way the list works for you.
And if any questions -- please ask Mary H. Kuhlman!
Mary H. Kuhlman / Department of English
Creighton University / Omaha NE 68178 / USA
402-280-2526
mhkuhl@creighton.edu

Netiquette
When posting messages please be sure to follow netiquette, a collection of guidelines designed to maximize everyone's enjoyment and minimize inconvenience to others. For example:


Please do not attack other subscribers (flame wars) if they don't share your opinions.


Please do not send attachments to the List. Attachments and html formatted messages (another form of attachment) cannot be successfully sent to the list. This is because there is a risk of spreading computer viruses such as the Microsoft Word "Concept" virus and many, many others. Also, everyone on the list won't have the software you used to create the file! Please just send plain text e-mail messages. Do not send whole web pages. Although browsers will let you send a web page as an email message, please copy the URL and type a short description of the page instead.


When responding, do not let your email software quote (include) the whole message that triggered your response. Just cut and paste the sentence or two you are commenting on if needed.


Please be careful when you activate the reply function of your e-mail program. NEVER reply to someone through the List with a private message. That could get embarrassing, and it annoys everyone else. Always check the email address after the word "TO:" in the line at the top of your outgoing message to make sure your private message is not going to the List before you press the Send button.



Top of Page

Mitsuharu Matsuoka's Home Page