A Cranford Walk Around Knutsford, Past and Present

(1) Mrs Lumb's House, Heathside (Past and Present)
Heathwaite House, Gaskell Avenue where Elizabeth spent a happy childhood with Aunt Hannah Lumb 'more than mother' to her. Looking at this house and the Heath you may recall the opening lines of Cranford . . . 'for keeping the trim gardens full of flowers without a weed to speck them, for rushing out at the geese that accidentally venture in if the gates are left open, the ladies of Cranford are quite sufficient. . . .'

From the bedroom windows, Elizabeth would see the grandstand for the annual races held on the Heath for two hundred years; no doubt these were an attraction to Highwayman Higgins who lived at Heath House (No. 2) from 1756 to 1764. Later Hon. Mrs. Grey lived here; she was related to Mrs. Jamieson (in Cranford)! She died in 1824.
---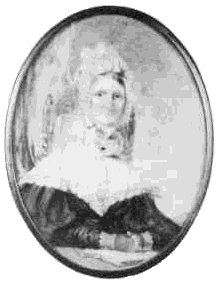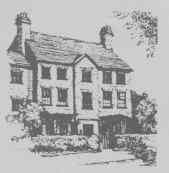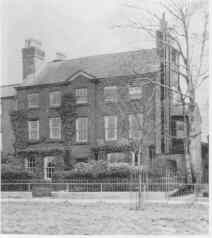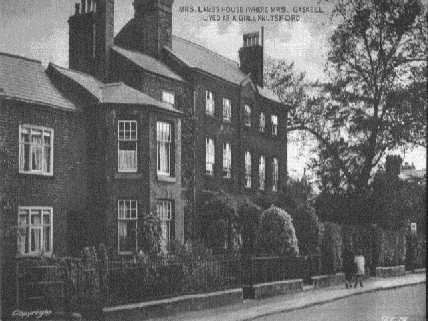 ---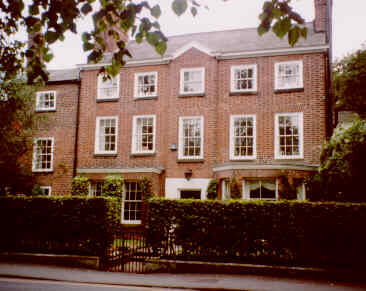 ---

Knutsford Page

Map of Knutsford


Top of Page

Matsuoka's Home Page


* This page is written to look best using Netscape 2.0+.