English Literature on the Web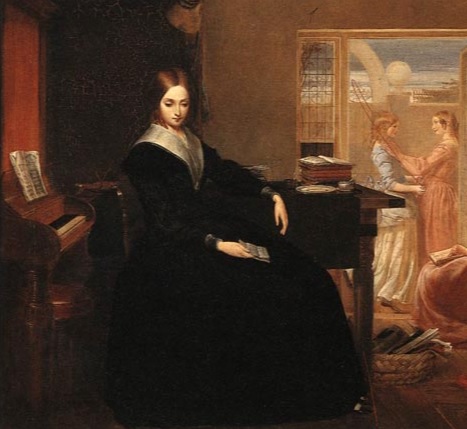 Richard Redgrave, The Poor Teacher (1843),
Shipley Art Gallery, Gateshead

General


Concordances


British Authors


E-text Archives


Medieval (& Anglo-Saxon)


17th Century (& Renaissance)


18th Century (& Restoration)


19th Century (Romantics & Victorian)


Victorian Web Sites


20th Century


American Authors
Your suggestion of any useful sites related to English Literature would be appreciated. Please e-mail me.
This page has been accessed
times since the counter was put in on 1 July 1996. (Web-Counter.)
Last updated: 5 October 2013.
General
Author Search
[Great Writers and Poets] [Individual Author Guides]
Children's Literature

Electronic Literary Studies (Stuart Curran, PENN)
Elecrtonic Poetry Center (Buffalo)
English Poetry Full-Text Database (E-Text, Univ. of Virginia)
Fonts - Yahoo
Humanities Text Initiative (University of Michigan)
Index of Poets, An (Ian Lancashire at the University of Toronto)
Inspirational Books & Author Links (Scott William)
Introduction to Literature (John B. Padgett, Univ. of Mississippi)
Literary Magazines / Journals
Literature Online (Chadwyck-Healey)
LitLinks (University of Alberta)
Pelagus - Literary Resources Offers a variety of literary resources, including many texts of classic English authors and western philosophers.
PoemHunter.Com - Thousands of poems and poets.. contains 25,457 poems from 4,198 poets..
Research Association of African Literature, The (RAAL, Japan)
Richard Bear's (Univ. of Oregon)
Sound Eye (Irish poetry in the English language)
Voice of the Shuttle (Alan Liu, UCSB)
Writing
WWW Resources for English and American Literature
Yamada Language Guides (Font)
---
---
---
---
---
19th Century (Romantics and Victorian)
---
---
[Japan Dickens Fellowship][Japan Gaskell Society]

Top of Page

Matsuoka's Home Page

.
.